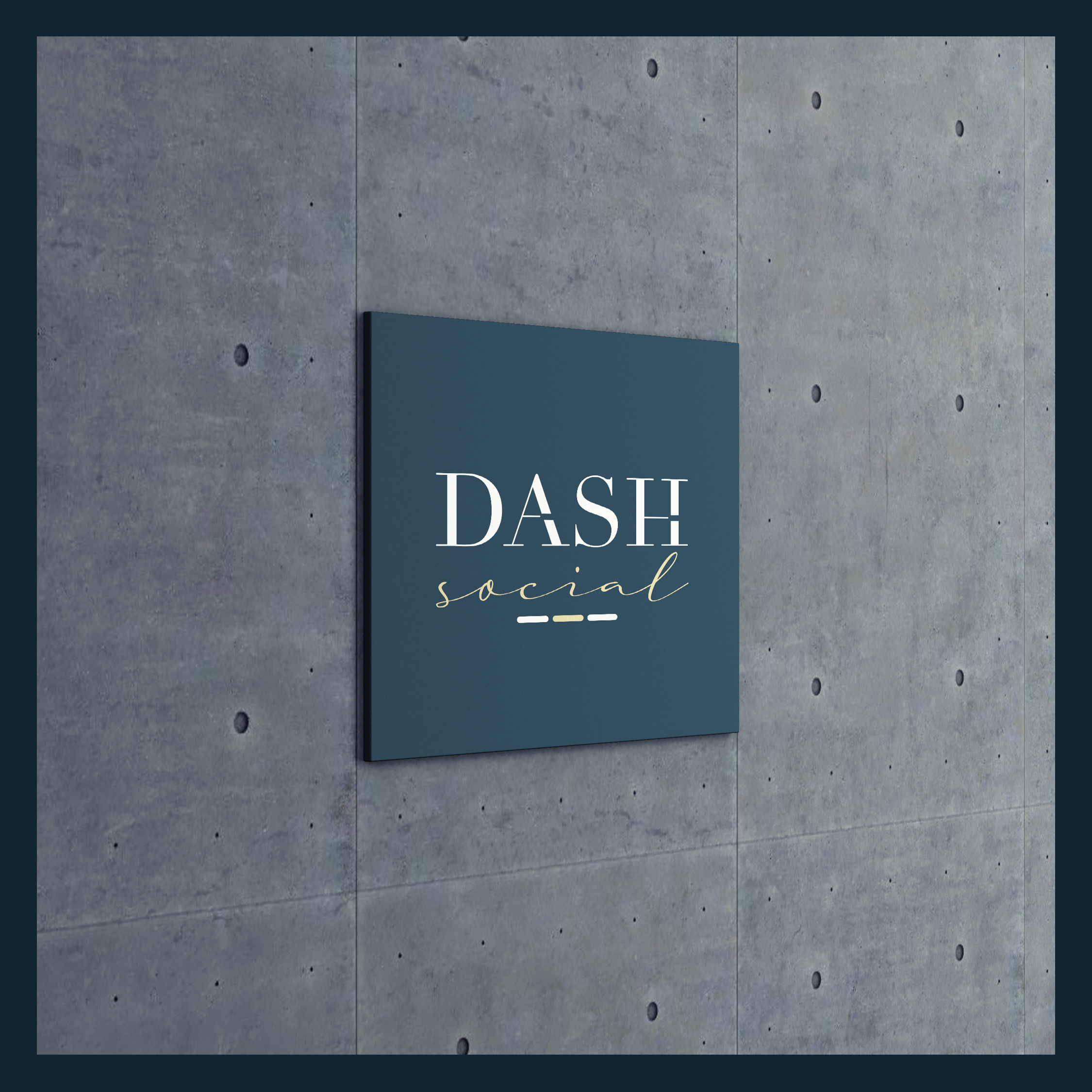 METHOD
BRAND STRATEGY
Dash Social felt a desire to create a brand that matched their quality of work and personality. Like any great brand, it should do a masterful job of speaking the people behind the brand as well as speaking TO the people it is hoping to attract.

This is what the Dash social brand is all about.
Our High End feel is communicated through a sophisticated and classic colour palette of navy and gold. Complimenting this colour palette is a san serif font which forms our 'DASH' adding to the high-end appeal.
To soften our bold wordmark and to add a sense of approachability and connection, the word 'social' is written in a particular script font, one that feels handwritten, open and soft.
We desire to create a sense of quality, professionalism likability enabling clients who also align with these qualities to be attracted to our brands identity.